The Basics


Name:

Leigh


Age/DOB:

19/Feb 7 '86


Gender/orientation:

Female/Straight


Location:

Houston Texas


Single or taken:

Single


Yourself


Interests:

Music. Writing. Journalism. Hanging out with friends.


Favorite bands (10 please):

Something Corporate, Fall Out Boy, The Academy Is.., Brand New, Jimmy Eat World, Taking Back Sunday, Armor for Sleep, Daphne Loves Derby, Bright Eyes, & Jacks Mannequin (even though its just starting out)


Favorite movies (5)

: Almost Famous, Saved!, Detriot Rock City, When Harry Met Sally, & Cruel Intentions


Song lyric that describes you:

"She takes it just like a woman, yes she does./ She makes love just like a woman, yes she does./ And she aches just like a woman./ But she breaks just like a little girl" Bob Dylan


Yes/or No (NO ESSAYS!)


Ever been to a show?:

Yes


Ever been to Warped?

: Yeah


Ever cried during a show or song?:

Yes


Ever been in love?:

I thought it was love


Ever had your heart broken?

: Yeah


Own any converse?:

I had a pair, but lost one of them at a show.


Virgin?:

Yes


WILL YOU GO TO PROM WITH ME? AND DANCE, AND DANCE, AND DANCE AND DANCE, AND DANCE?!:

Only if I can dance DDR style :)


Opinions (DETAILS!)


sXe:

It's a good way to stay out of trouble, and you don't have to worry about alcohol posioning, getting an MIPs/MICs, or catching some STD. It takes a lot of will power and control. More power to the people that can do that.


'Teeny-boppers':

Ugh. Well, I think at one time or another we have ALL gone through this horrid stage. With me it was BSB in like 6th grade. It just takes time to realize that 'no you are not going to marry this guy, nor will he fall madly in love with you and ask you to mother his children'


Boys in tight pants:

Only some boys can pull it off, and those that can.. GODDAMN.. It's hot. Point blank.


Being 'scene'

: The whole scene used you be soley about the music, now it's about who has the most vintage clothes, and the blackest hair, and the most obscure mysapce photos.

Either/Or


Summer or winter:

autumn. ♥


Coffee or cappuccino:

Tea, sorry I'm not a coffee girl.


John Nolan, Jesse Lacey, or Adam Lazzara:

Jesse Lacey


80's hair metal, 90's alternative, boy band era:

80's hair metal


Chucks or Vans: Vans




MTV/MTV2/FUSE:

FUSE


Long pants, shorts, or skirts:

skirts


Bands


Death Cab For Cutie or The Postal Service:

death cab, pls


At The Drive In, Mars Volta, or Sparta:

mars volta


Favorite Drive-thru band:

SOMETHING CORPORATE


Taking Back Sunday or Straylight Run:

Taking Back Sunday pre split


Misc.


Why did you apply and why do you think you should be accepted?:

I'm sick of the elitist side of the 'scene' if you will. I've always thought it should be about the music. That's it. I''m about as unscene as you can get. I don't dye my hair black, nor do I paint my nails black. Infact, to shows I wear flip flops. How about them apples? Black Reef ones thank you very much. I


Promote (good for brownie points):

this was done a while in my NBT comm.. but it's a promotion none the less. I was thinking about applying & did the promo, now I'm actually going through with it. :)


EMAIL-ADDRESS:

irrationalove@yahoo.com

LAST BUT NOT LEAST


POST 2 PICTURES OF YOURSELF (At least 1 clear headshot.):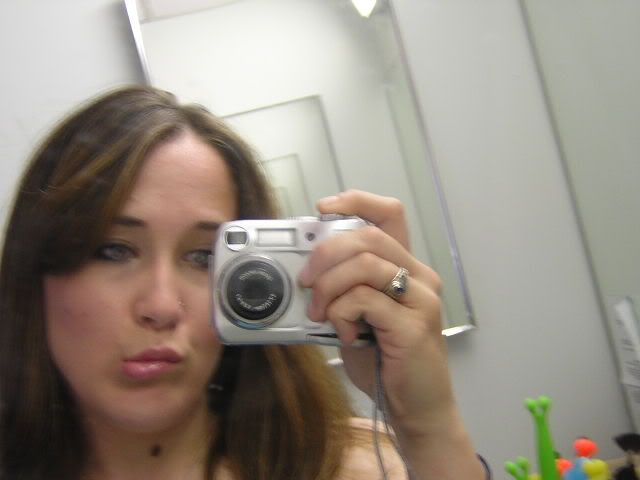 (on the right)


Something that'll make me laugh!:

!!!